Nous serons présent à l'exposition de Gagny. Il y aura; Elwing (BR), Elliott (Neb), Fantomas et Alesan (Neb) .
Pour la préparation, C'était le premier bain de Alesan: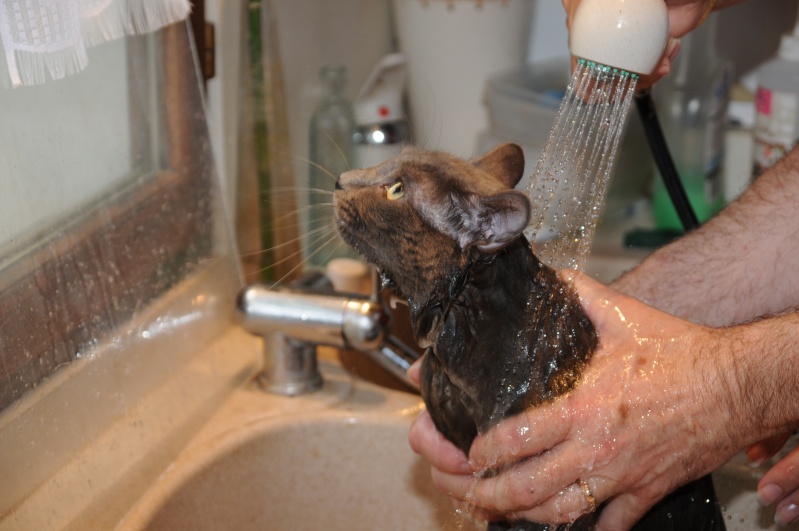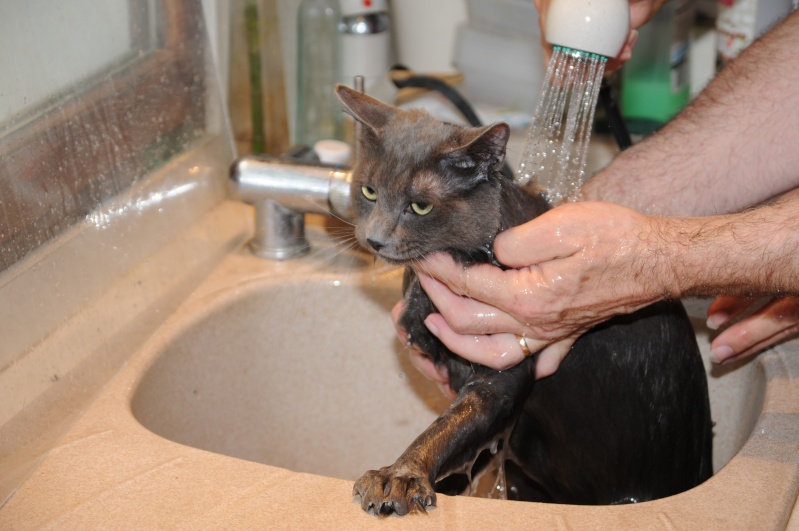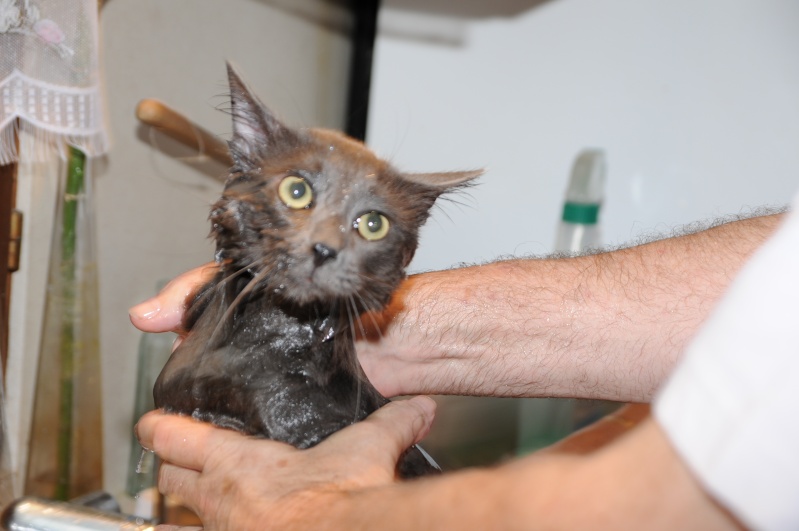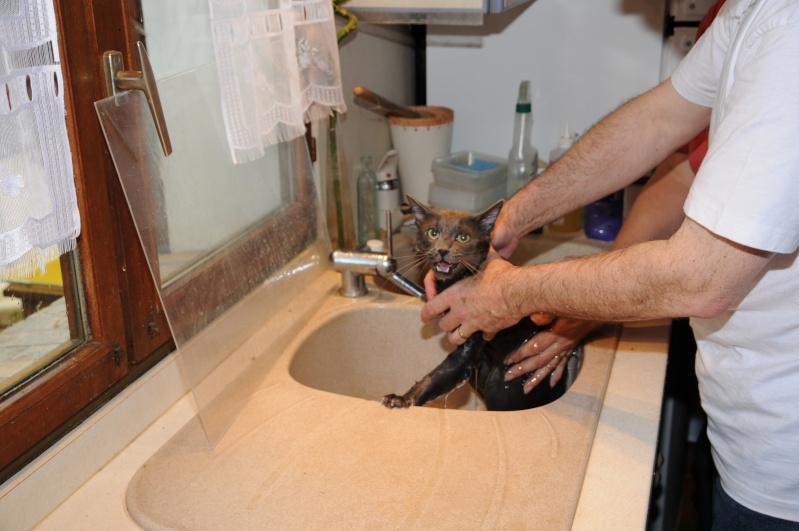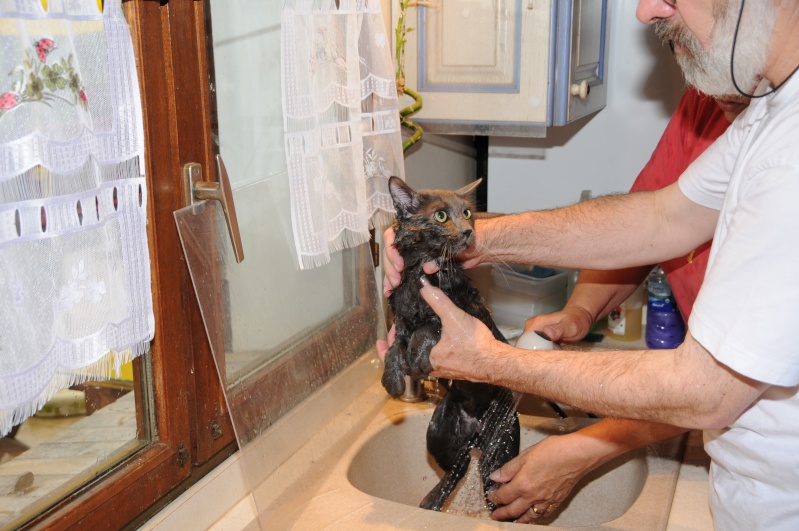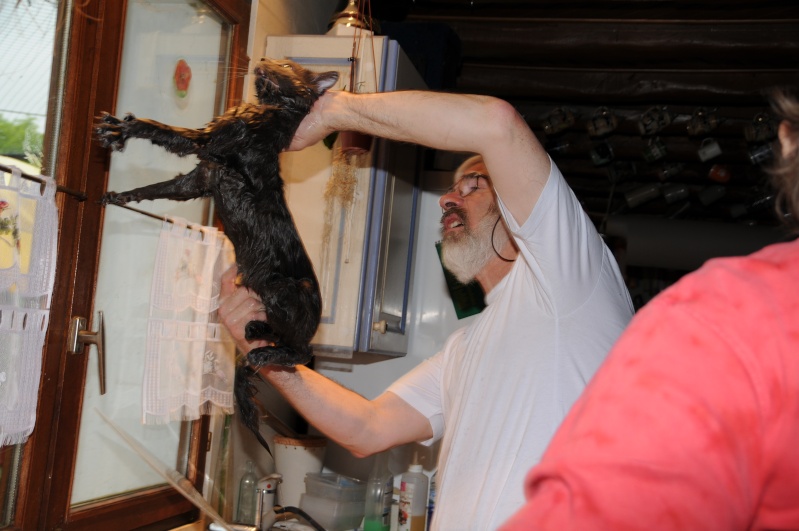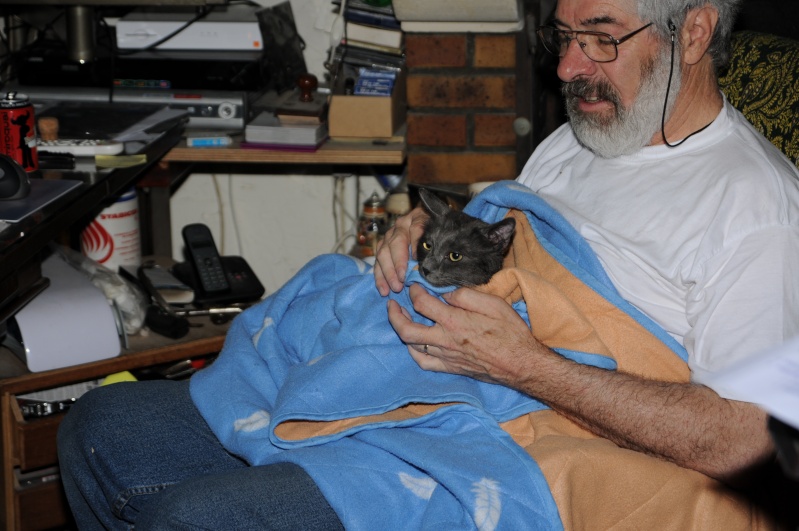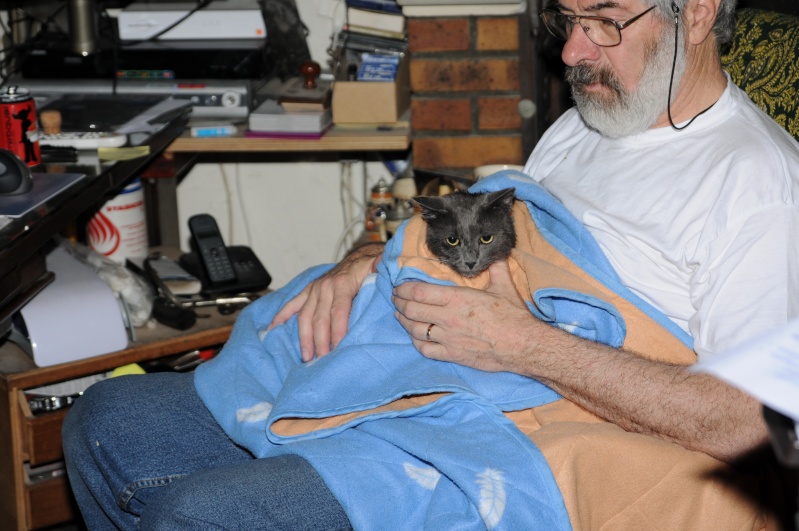 Not a happy cat.

But the boss has lots of extra loving cuddles afterwards.



Posts

: 321


Join date

: 2007-10-14



Hello Bernard,
oh my little Boy Alesan

he don´t like washing. But he is so lovely and so cute, i like him so much. He is great
charakter. I think Valerie will love him so much. I´ll keep my fingers cross for the Catshow for all the Cats.
Thanks for sharing the Pictures with us, i like to see "my Alesan".
Please cuddle him from me





Michaela



Posts

: 73


Join date

: 2010-07-23


Age

: 50


Location

: Germany(near Frankfurt)



It seems like he is thinking: "What on earth are they doing to me!"

Still in end he looks pretty comforted and relaxed.
What's happening in the 6th picture

))?
Anyway, one can see that he is a very good looking Nebelung boy.
I really really like the looks of Alesan. I can't wait to hear the results

Good look to him and to all of your cats Bernard!
How did it go?

What was the experience like of the young gentlemen?
Alesana has been very kind.
He was the most beautiful Nebelung of the exhibition. (BIV)
I think Valerie is going to have a nice cat .....
That's great news. Congratulations Valerie

!
How did the rest of gentlemen feel at the exhibition?
Hello Bernard,

i´ts a great result for Alesans

first Show. I think you are happy, i´m so proud of him. I hope Valerie think also.


Did you made Pictures from the Show ?
Best Regards
Michaela



Posts

: 73


Join date

: 2010-07-23


Age

: 50


Location

: Germany(near Frankfurt)



Taking pictures was difficult. We were also showing him in Tica at the same time.....
I love him already Bernard and Michaela, just cannot wait to see him in the fur and cuddle both him and Feagen!!! Bernard I know you will miss him terribly as he has bonded with you and your cats. We have our Katzecure fencing components here and they will be installed the 2nd week in September and will have a house errected but no partitions have been put in place yet.... need to see what it all looks like when assembled and can't as yet source the fishing net here in the UK? My two cats have never been outside so this will be a whole new experience for them all!!! I have bought my cat carriers and they await their journey to Bromsgrove!!! Once the cats have settled in and know their way about we'll be taking them out on exhibition ;-)) Alesan has some beautiful drapes for his exhibition pen at Bromsgrove and still waiting for idea's on Feagen's drapes ;-)) Love to you all especially Alesan and Feagen!!!
Valerie and the furry clan xxxxxxxxxxxxxxxxxxxxxxxxxxxxxx



Posts

: 87


Join date

: 2010-12-10


Location

: Perthshire, Scotland




Similar topics
---
Permissions in this forum:
You
cannot
reply to topics in this forum