Which photo should be in the summer banner?
It is the 16 th of May, time to start the voting for photos that will be put in the summer banner. Entering photos is not possible anymore. Here you can find the photos and their number. (the photo's are very lovely again

)
The theme: Sunny afternoon; a theme that cats and especially a Nebelung naturally relates too. The sun, doing nothing, or almost nothing and they can feel like "being on top of the world".
Photo 1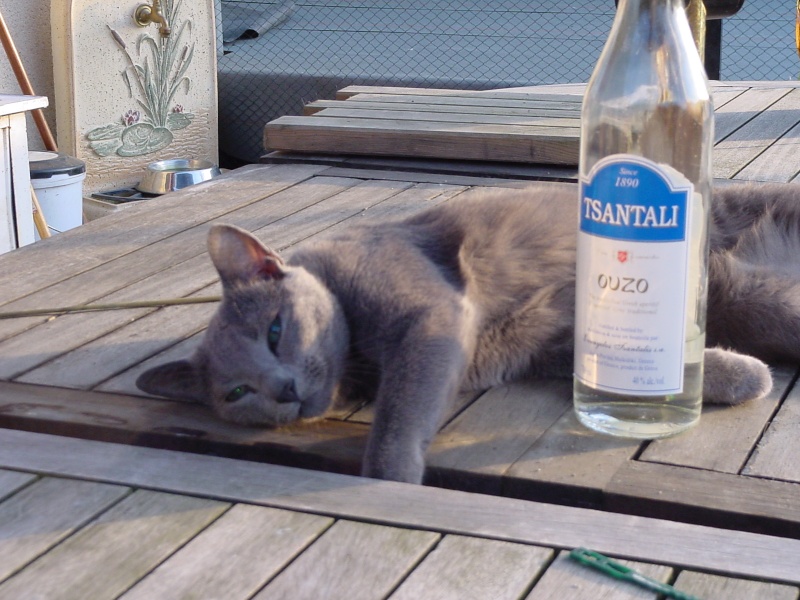 Photo 2
Photo 3
Photo 4
Photo 5
Photo 6
photo 7
photo 8
Photo 9
Photo 10

Photo 11
Photo 12
Photo 13
Photo 14
Photo 15
Photo 16
Photo 17

The result
Many photos got more than one vote in the banner competition. The most voted for was the photo of Pegusha and the second was a photo of the lovely Durzka. The third place gave an exiting result…… 3 photos got equally reward (two of Saco -Russian Blue- and one of Bink). And they are all lovely!!! So the banner this period has not only got 3 photos but 5!!! And a little bit odd shape as putting them in line gave some problems with the size….
I hope you like and, that you participate in the next context. Playing will be the theme.
Regards,
Anke
Odd shape maybe but I like this banner a lot.

Une bien belle bannière. Notre gentil Sacco est à l'honneur, merci pour lui.

computer translation
A beautiful banner. Our nice Sacco is with l' honor, thank you it
Your Sacco and the photos of her are marvelous

Anke

Congratulations to the winners

I do like the new banner

Let's start taking pictures for the new competition hihi : playing. Hum, that sounds quite promissing!



Similar topics
---
Permissions in this forum:
You
cannot
reply to topics in this forum