Before you can display a picture on the forum, you must to upload it from your computer to a remote server who will host your pictures on the internet. This can be your own webpage but there are also many free sites that can be used as server. Most of them are very easy to understand. (They claim

) But I do manage. For example inmageshack
http://imageshack.us/
Sites like imageshack do give you the URL you need to paste in your message. Roll over the the adres with your finger on the left button of your mouse. It will become blue. Do copy this and paste it in your mesage. Code for image needs to be added, this can be done by the button
image
. See above the text you are writhing. Your result will be [img] before your photo and the same text but with the closing sign / in it at the end
If your photo is on the a website click on the right button of your mouse when your appendix/ arrow of the mouse is on the photo. Click on properties and a new screen will appear called "Properties" . Copy the adres [URL] to your message. The code for image needs to be added, this can be done by the button [b]image[/b}. See above the text you are writhing.
Thats all!!!!

Voor een handleiding om foto's te plaatsen kun je hier kijken.

http://forum.30secondstomars.nl/index.php?showtopic=214
There have been some changes on the users desk of the forum. This is the cause that uploading of photos has changed a bit. But I'm sure that it is more easy - as most changes forummotion, the host of our forum - makes are good.

there are now two ways to upload. The first has the same result as before - result :
Code:

[img]http://image_url [/img].
The other makes it more easy to upload photos and post it in one action. If you use this methode, you still have to copy past the url in your message, but you do not have to leave the forum... very easy.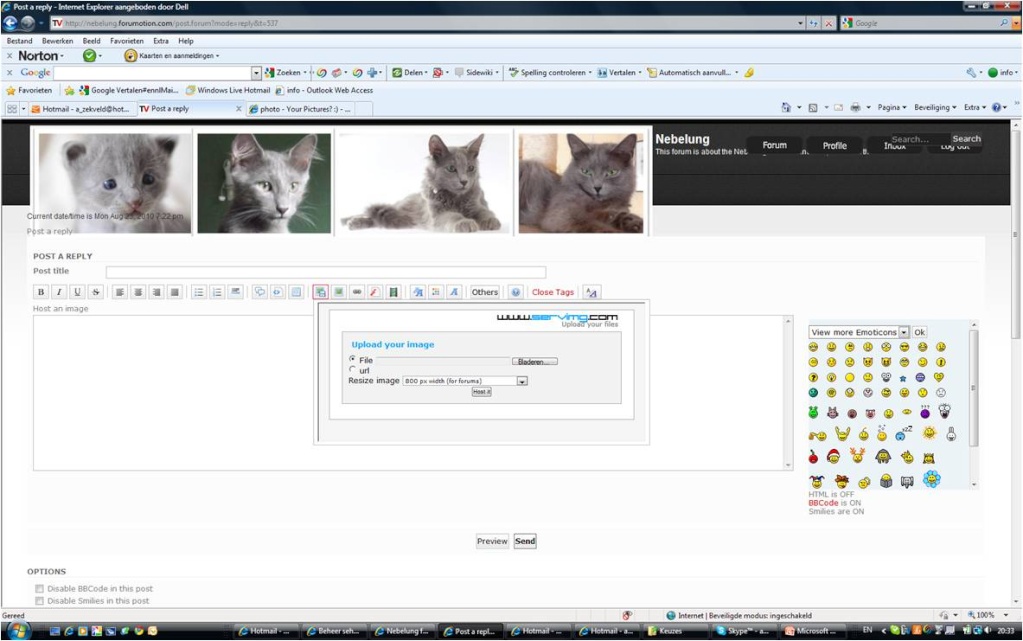 If you have any questions just ask.

Anke
This second way makes it so much easier

Thanks Anke
Hello i still can not upload photos?

Done it now thank you
Last edited by michlucia23 on Tue Mar 15, 2011 4:01 am; edited 1 time in total (Reason for editing : added)

michlucia23




Posts

: 5


Join date

: 2011-03-14





Similar topics
---
Permissions in this forum:
You
cannot
reply to topics in this forum